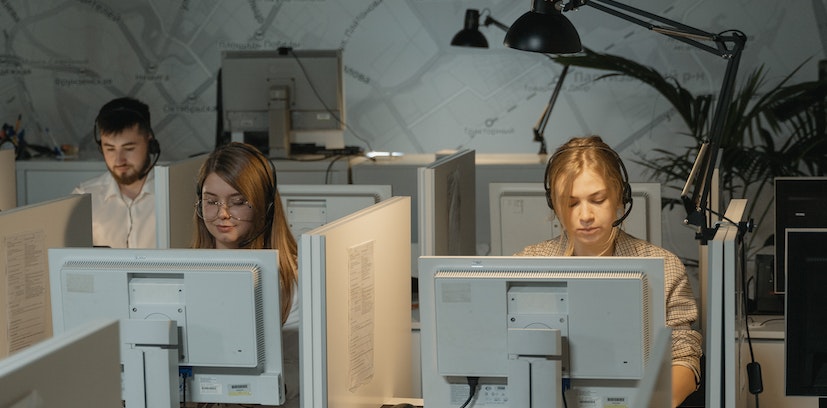 BPO (Non Voice Process)
Welcome to our BPO (Non Voice Process) Services
Looking for a reliable and efficient outsourcing solution? You've come to the right place. At Calibrage Info Systems, we specialize in providing top-notch non-voice process services for businesses of all sizes across various industries. With our expertise and dedication, we ensure seamless operations and exceptional customer support, helping you enhance productivity and focus on core competencies.
Why Choose Our Non-Voice Process Services?
1. Cost Efficiency: Outsourcing non-voice processes allows you to reduce operational costs significantly. By leveraging our services, you can save on infrastructure, staffing, and training expenses.
2. Enhanced Productivity: Our dedicated team of experts takes care of your non-voice processes, enabling your in-house team to concentrate on core tasks and improve overall productivity.
3. Scalability: As your business grows, our non-voice process services can easily scale to accommodate your evolving needs, ensuring uninterrupted support to your customers.
4. Quality Assurance: We adhere to strict quality control measures to deliver consistent and exceptional customer experiences. Our team undergoes regular training to stay updated with the latest industry trends and best practices.
5. Data Security: We prioritize data security and confidentiality, implementing robust measures to protect sensitive customer information throughout the non-voice process.
Partner with Calibrage Info Systems for your non-voice process requirements, and experience the benefits of streamlined operations, increased customer satisfaction, and cost savings. Contact us today to learn more about our services and how we can tailor a solution to meet your unique business needs.
Customer services
Managed It services
Our Services
How can we help you?
Reach out to us at one of our locations, closest to you or submit a query right here.